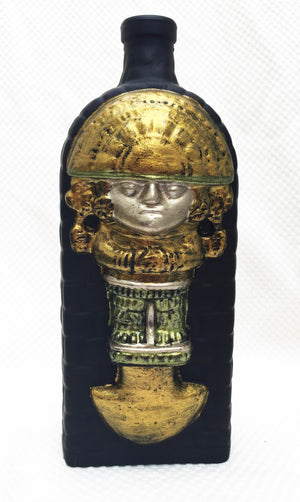 Hand-painted Pisco bottle with Tumi
Sale price Price $75.00 Regular price $75.00
This is a re-imagining of a pisco bottle originally created for the tourist trade. I hand-painted each side to bring their stories back to life. 
Golden Tumi image on one side, and a scene from the countryside of Peru on the other. 
About the bottle: Casa Renuzzi, Lima, Peru.  Vintage bottle with relief.